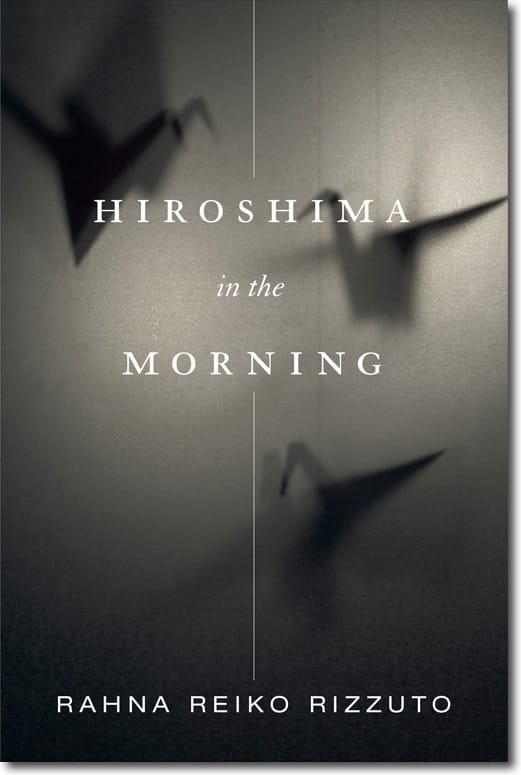 On the basis of Beth Kephart's recommendation in her book Handling the Truth, I ordered a copy of Hiroshima in the Morning through Powells. The author Rahna Reiko Rizzuto received a fellowship to go to Japan in mid-2001 for six months and research her planned novel about the bombing of Hiroshima. What she did not expect was the wrenching difficulty (in a myriad of ways) of parting from her husband and 2 young sons in NYC and how complicated it would be to navigate Japanese culture and gain the insight she wanted on her subject.
This is a really tough book to classify because if I tell you it will resonate strongly with women who feel torn between family life and their work, you will probably immediately think of "Lean In" and not give it a second thought. But that aspect of the book is important and needs to be noted. Rizzuto's personal/professional conflict is so intense and so tied to the unique aspects of researching a book, that any writer who has ever felt similarly torn is going to identify very powerfully with her words. She wonders if she is committed enough to her marriage and motherhood and also worries about her own mother who is suffering from the early stages of dementia. Are there other places where Rizzuto should be? It doesn't help when her husband starts to rethink all of his earlier support for the project after spending one too many nights dealing with sick kids. And all Rizzuto can tell him is that she is talking to people, visiting museums and temples, "soaking up" the culture of Japan.
She might be more convincing if she felt more certain that she was getting done the work she needed.
That's the other impressive aspect of Hiroshima in the Morning--Rizzuto's discovery of how complicated the Hiroshima story is. The book has excerpts from the interviews she conducted with survivors and they are the very definition of gut wrenching. Rizzuto finds herself overwhelmed by the horror of those stories, (you will be too), and transformed by them. Then 9/11 happens and her family arrives for a visit and again her vision of herself and the world goes through another change.
There is a lot about this book that made me think about writing, history, stories, the power of family and so much more. So many times as a writer I have questioned the value of what I choose to do with my life and anyone who has ever been in that position will understand what Rizzuto goes through. But the stories from Hiroshima are what has stayed with me more than anything else and they make me think yet again how much our history is dominated by the way we tell stories, and our collective acceptance of who does the telling.