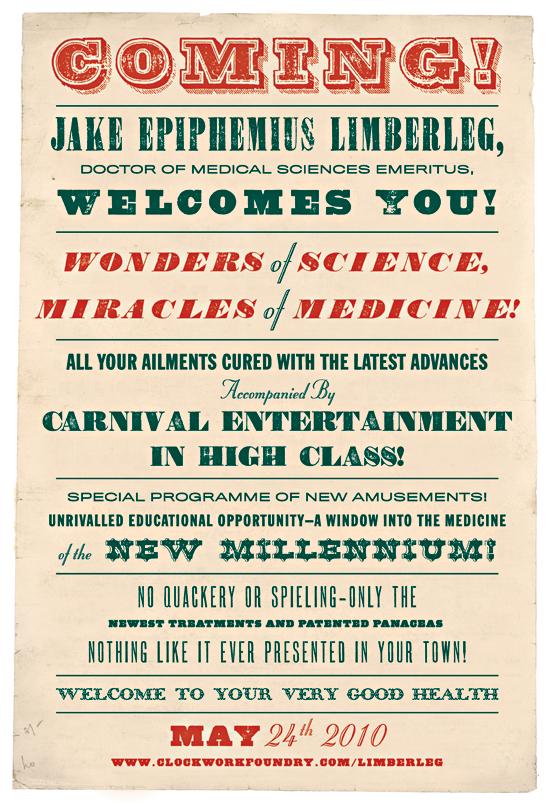 After reading the first few pages of Kate Milford's debut MG novel, The Boneshaker, I was completely enthralled by this story of good vs evil in a small Missouri town. A new entry in what is being called "rural fantasy" this steampunk story follows Natalie as she does battle with the nefarious Dr. Jake Limberleg and his terrifying medicine show. Even more than the mechanical marvels and moments of heart stopping terror however, The Boneshaker celebrates the enduring power of story, especially as it applies to the rich history of Americana. Here's a bit of my review, up this month at Bookslut:

Milford is careful to make clear, however, as Natalie's mother shares with her, that "nothing is just a story." These bits and pieces of America that we have carried around in our collective cultural soul for decades (even centuries) all come with a certain element of undeniable truth: strange things do happen at certain places, some people do have unnatural talents, and if it seems too good to be true then really, it is.
I recommend good books all the time but really - seriously - this one is a keeper and perfect summertime reading. I was delighted when Kate offered to answer a few questions about her inspiration and research for such a detailed and deliciously unique novel.
CM: I read your great blog post on "seriously cool stuff in the book" and certainly had already picked up on a couple of things: Bradbury, Robert/Tommy Johnson's crossroads myth, Jack of All Tales, etc. but what really struck me is all the mechanical items in the book. From the jumping off point of seeing the Ken Burns documentary you sited, exactly how much research did you do on bikes and other mechanical wonders like that monstrous device found in the medicine show? Did you know ahead of time what mechanical elements (other than the bike) you wanted to include in the book or did this evolve as you researched?
KM: My research and my initial story planning stages are part procrastination, part compulsive book-buying, and part weird-stuff-my-husband-forwards-me. When I come across something I think I might want to write about, I start hoarding books and links on the subject, even if I don't really know what I'm going to use it for. The patent medicine aspect was like that—I had some books on it and it just sort of fell into place. The weird medical technology, too, actually; I'd started researching medical history for a project I wrote years back and I always thought it was all kind of scary and weird, but the book I did the research for didn't pan out so I was kind of looking for something to plug it into. Of course, once I figured out where all the pieces were going to go, I had to start researching all over again.
I've always thought bicycles and automata were really cool, but I had to do a lot of reading to get Natalie's Chesterlane Eidolon right (David Herlihy's book Bicycle was instrumental in that)—it's based not only on velocipedes but early transitional "safety" bicycles, which began to come into fashion in the 1880's (most common before that were the high-wheeler or ordinary bicycles—the ones with the giant front wheel and the tiny rear wheel). The safety bicycles had all kinds of interesting engineering variations intended to make them easier to ride. The Amber Therapy Chamber, though, is completely invented. For one thing, electroshock as we think of it didn't really take off until the 1930's—but all the component pieces would've been available in 1913 for the Chevalier Alpheus Nervine to craft into something horrible. The hardest part about the Chamber was describing enough of it for a young reader to be able to visualize and understand without getting too bogged down in the details (because I do love the details).
I guess that part's always a challenge for me—when I start reading about something, I want to know everything about it, and when I tell someone about something I think is neat, I want them to have the whole picture. Every detail seems important. I have to do a lot of editing. Which is probably why this answer is as long as it is.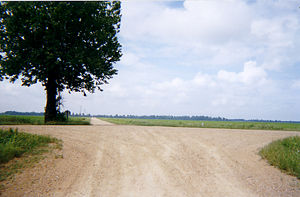 CM: The crossroads play a huge part of The Boneshaker. Robert Johnson's story (which might actually be about musician Tommy Johnson) is famous among music lovers (and Americana fans) - but you up the ante here by making the locale both mysterious and terrifying. What do you think of the crossroads mythos? What did you learn about it while researching and writing?
KM: I love the idea of uncertainty. That's what the crossroads is to me; yes, it's a place where you choose, but that's only the simplest way of looking at it. It's a point at which you leave things behind. You come to know the road that you selected at the cost of the other three. Someday you might go back to one of those untaken ways, but there's no way to know if the road you come back to is the same as it would've been if you'd chosen it first—or if it will lead to the same place. Often your chosen road forces you change your means of navigation, your whole way of looking at the world. Ultimately, you can only know the road you're on and the place where you stand at any given time, but going through your everyday life you might never notice all the ways in which your life is constantly being rewritten with every choice you make. The image of the crossroads makes that truth concrete and easier to visualize.
What I learned while researching: a musical duel is called a head cutting, and the violinist Niccolo Paganini was also believed to have dealt with the Devil to gain his amazing skills. And that's all I'm going to say about that.

CM: Your book is very much about death - both real as from the illness the doctor goes to cure and more mysterious as in the case of deals with the Devil and Simon Coffrett who may be living or dead or something else. Even what happens to the people after ingesting ginger root involves a living death to a certain degree. What are you thoughts on the many ways death is tackled in the story - and the inclusion of someone like Coffrett (who quotes Rilke!) and pushes the envelope of what we think dying means even further?
KM: That's a tough one. I'm not sure I ever thought about it exactly that way, but you're absolutely right; it is very much about death. I guess some of this comes back to that idea of uncertainty, and what's knowable and what's not. And, I guess, where death is concerned, what's meaningful and what's not, too, both for the dead and those that survive. I like thinking about stuff like that. One thing I did consciously want to do was to avoid a big dividing line between the living and those inhabiting some sort of afterlife. I wanted them all occupying the same space, so that the differences between them would be broken down and they could be seen to be struggling with some of the same things. I guess I also didn't want to offer any cut-and-dry answers about certain things; Simon's various answers about his past, for instance, or the way that time behaves (I'm thinking here of the passage of Tom and Limberleg's years) or Doc's answers to Natalie at the end of the book about illness and health. I have this idea that Natalie wouldn't want to be placated or have somebody give her answers just for the sake of making her feel better (which, by the way, makes her way braver than I am, because that isn't how I am at all). Also, the big questions in this book are ones I ask all the time, and I don't particularly want the book to claim to have answers I don't have.

CM: I loved Natalie but also fell hard for Miranda - you really turned the idea of "mean girl" on its head with her. Both girls are uncommonly brave in this story in fact your heroes are the old and the young which is not a typical combination for MG or YA fantasy. What were your thoughts when developing the girls and Tom?


KM: Natalie was the easiest of the three. She was clear in my head from the beginning. Miranda really didn't even surface until the second draft, I think, and she didn't have the turnaround into a friend until a much later draft than that. My critique group helped a lot with Miranda (I still have one set of notes from Lisa Amowitz, who has a character of the same name, in which she lamented our mutual Miranda problems.) Also I didn't want Miranda to be lame just because she's girly. So she undergoes a change in the story, but she doesn't change who she is. I'm glad you loved her. I love her, too. I think it's hard to write friends, but I wanted Natalie to have good ones, and to discover them where she didn't expect to find them.
Tom, of course, was part of the story from the beginning. I wish I had a good answer for you on how he came about, but he sort of surfaced right along with Natalie, mostly clear all along. I do owe a bunch of thanks to my friend Ray Rupelli for a collection of blues cds, and my brother Buddy for helping me figure out some of the details of how Tom plays.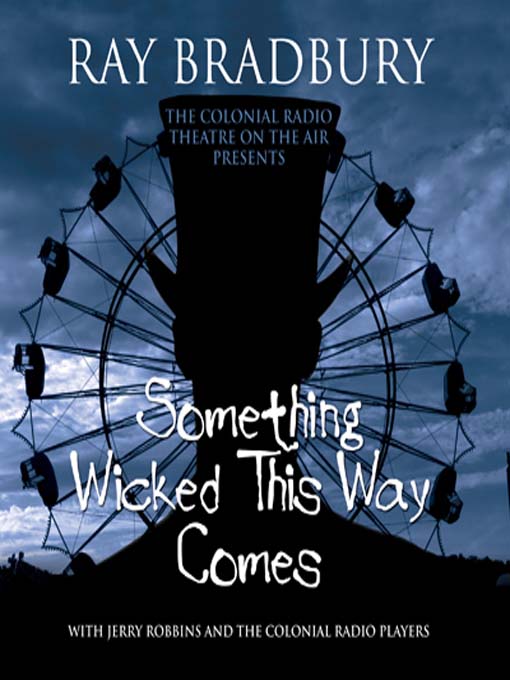 CM: Finally, let's talk time and place. While steampunk is usually set in the Victorian era and/or turn of the century, it is also generally in an urban area yet you are decidedly rural here. Why Missouri? What was the thought process behind this location?
KM: I love cities desperately, but I love small towns just as much. In both, even now, you can turn a corner and find something magical or something weird and alien. Plus, it seemed to me that this story was perfect for setting in the Midwest. For one thing, when I think of traveling shows and carnivals, I think of small towns and out of the way places, sawdust and straw-covered fields. I mean, sure, they show up in cities every now and then even today, but they're kind of different animals in that setting, I think. And my husband's from Missouri, so that's how I landed on that state in particular; Nathan's parents are incredibly generous with family stories and pictures, and his father is from a little town called Sumner where they stole the train station from the next town over. Lastly, the idea of cultural memory and oral storytelling are very important in Natalie's story, and while certainly those things exist in cities, a close-knit, small-town setting seemed most appropriate.
***************************
See Betsy's review of The Boneshaker at Fuse Number 8 where she writes: The Boneshaker is without a doubt Steampunk's best bet at making headway into the juvenile reader genre. However, above and beyond this rote category, the book's just a damn good bit of writing. Once you pick it up you'll be hard pressed to set it down again. Keep your vampires, angels, and dystopian worlds for yourself. I'm a fan of the girl on the bike going head to head with the master of hell himself.
All you librarian types in particular - this is a book for recommending to boys and girls - they will all love it, promise. I hardly ever throw the award gauntlet down but if The Boneshaker doesn't make it big time into the Newbery conversation then there is something wrong with the world. Trust me on this one folks - Milford has created something special here and deserves to be celebrated for it, big time.
[Post pics: A great early poster for the French company Bicyclettes Terrot; the Crossroads where blues musician Tommy Johnson is believed to have made a deal with the devil; Blues musician Robert Johnson who is more infamously believed to have made a deal with the devil; and a still from Something Wicked This Way Comes, which is proof that carnivals and traveling shows are to be avoided at all costs, just as my mother always taught me.]
Be sure to check out the other interviews today!