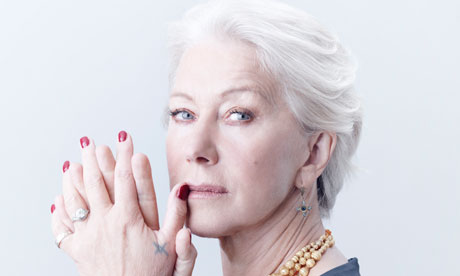 I watched Inkheart on Saturday night for the first time and was reminded, again, that in a perfect world Helen Mirren* would be Queen. Of Everything.
A snapshot of my recent reads: With or Without You by Domenica Ruta, an intensely personal memoir for Booklist and Nell Gwynne's On Land and At Sea by Kage Baker & Kathleen Bartholomew, a delightful romp in a lightly steampunk 1848 with the best bunch of prostitutes you've ever wanted to spend literary time with. I'll be reviewing this here, soonest. (It's due from Subterranean Press on 12/31.) Also rereads of two Hemingway short stories: "The Snows of Kilimanjaro" and "The Short Happy Life of Francis Macomber". I love these - spare, stark and deadly accurate.
Reviews I'm writing for my December column include The Unnaturalists by Tiffany Trent, a fantasy/adventure set in an alternate London that is also a wee bit steampunkish. Lots of fun, though I think it would have worked best with 100 more pages to give readers more details of this interesting world. Also, Redshirts by John Scalzi which everyone and their cousin has been writing favorably about and really is that much fun and a great teen crossover and The Kairos Mechanism by Kate Milford, a novella set after her delightful MG novel The Boneshaker that was funded by Kickstarter and is wonderful. It's dirt cheap and as an e-book makes a great stocking stuffer. (Don't you think that filling someone's Nook or Kindle with a bunch of inexpensive e-books would be a big fun as a stocking stuffer idea?) You can buy Kairos as a physical book as well (like I have - great cover).
What I'm reading now: Sex and the Citadel by Shereen El Feki for Booklist, (much more on this after my review is posted); Classic Hollywood Style by Caroline Young for my December feature and The Girl Who Fell Beneath Fairyland and Led the Revels There by Catherynne Valente (for my February column). She also has a novella due out in the spring from Sub Press that I'm looking forward to: Six-Gun Snow White. (Can you resist that title?)
On tap is Dangerous Work: Diary of An Arctic Adventure from Arthur Conan Doyle, which I'm quite excited about!

*Can not wait to see Red 2. LOVE HER.